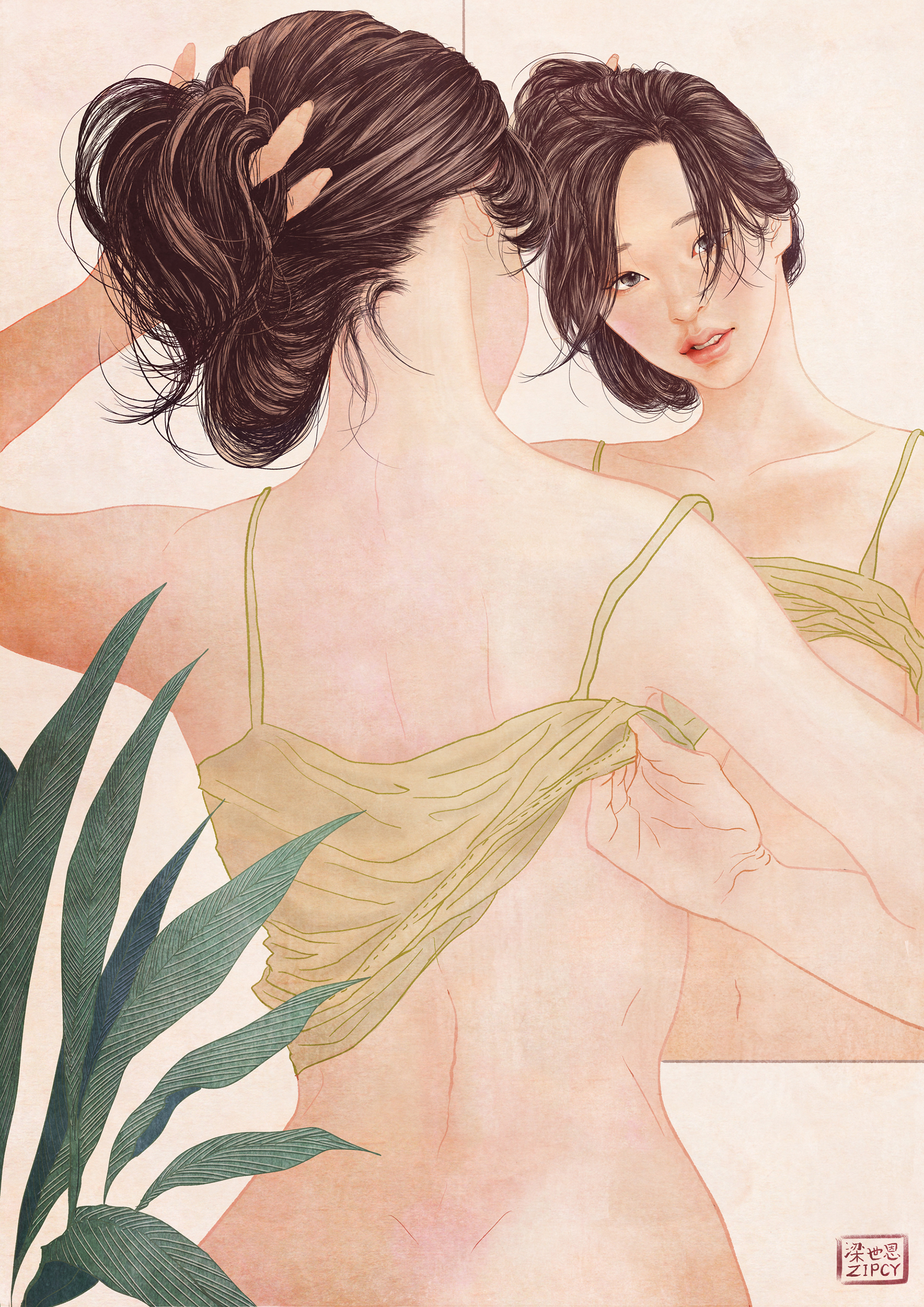 Here is a woman in summer day.
The woman lifts her hair with a defenseless state for take off her sweaty clothes.
At the moment, her eyes met someone's who stares her out of the frame.
Someone's voyeurism was caught by her.
A Korean illustrator ZIPCY tries to express the woman & the voyeur's perplexity & interest through theirs viewpoint.