'Do you still love me even though I am getting fat?'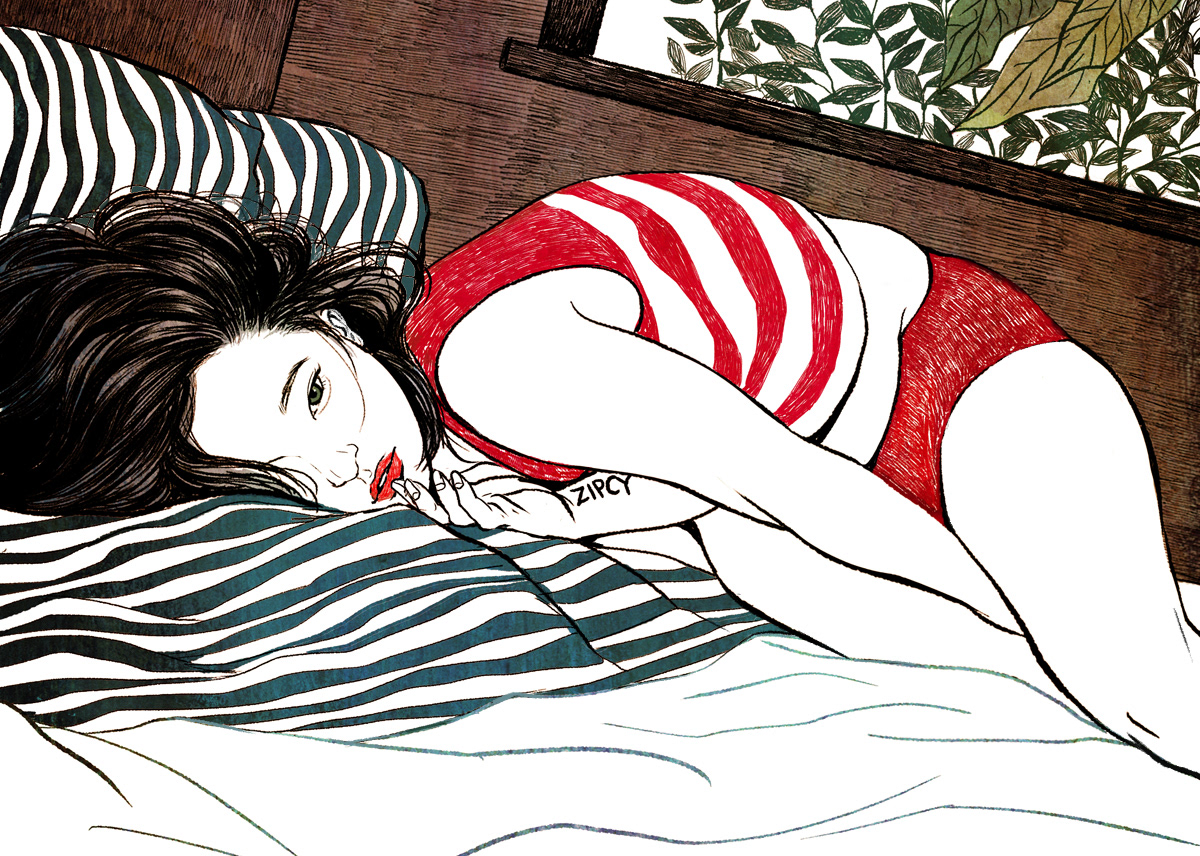 Here is a pretty chubby girl in lightly clad who looks mournfully with this message,
'Do you still love me even though I am getting fat?'
There is a vague anxiety for many women like this :
 'Can l be loved by him when I am getting fat than now?'
Although many women aren't fat at all, they feel themselves,

'we are still fat'.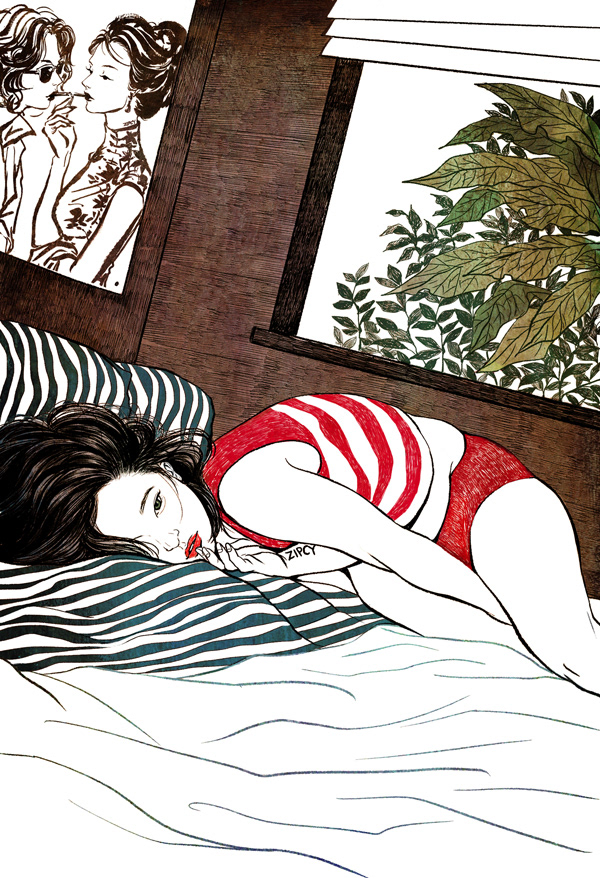 I  want to express many women's anxiety & complicated mind about their visual through the girl's eye of the piece. 

Certainly, every woman in this world can be a perfect & beautiful subject.
No matter how much someone has a fantastic body, beautiful face like a pin-up girl, or chubby girl like the others.
Also, I want to evoke people's friendliness & sympathy when someone sees the piece like this emotion: 
'It isn't just beauty, but looks like me. And my humble visual will be a model'. 

At the first glace, a red color & look of subject makes you difficult for fully feeling the piece. 

But if you focus on the piece, you can feel more friendliness points. 

Remember this, you are the most beautiful creature in the world who never feel sad.